(495) 797-87-70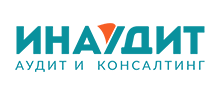 Services




Being one of the leading audit and consulting firms in Russia, INAUDIT offers its clients a full range of professional services, including audit and accounting assistance, consulting, taxation services, corporate finance, corporate governance and law. Our project teams, led by leading partners, develop highly efficient solutions for enterprises and organizations in Russia and CIS countries. The company INAUDIT strives to provide all the professional services in the complex, taking into account the unique challenges facing each of its clients. Our task is to contribute to the success of our clients. Our approach to solving problems is based on a clear understanding of the objectives of the business and innovative methods of achieving them, combined with an understanding of regional characteristics and deep knowledge of specific industry specificities.

INAUDIT provides:

Audit. Qualitative inspection of the maintenance and state of accounting, financial statements of the organization, examination of the state of tax accounting and evaluation of the efficiency of enterprise management, development of recommendations for improving the efficiency of activities.
IFRS. Transformation of financial statements into IFRS, formats GAAP and IAS; methodical support of setting accounting systems and organization of internal accounting in accordance with IFRS and development of accounting policies of your company in accordance with IFRS.
Outsourcing of business processes and accounting functions. Restoration, setting and maintenance of accounting records, submission of accounts to the Tax Inspectorate and extra-budgetary funds. Effective business support, representation of client's interests in arbitration courts and courts of general jurisdiction in all instances, decision of pre-contract disputes of any complexity, work with debtors. Optimization and minimization of taxation, the resolution of tax disputes, the formulation and maintenance of tax accounting. Escort of international clients.
Consulting. Consulting services for the optimization of financial management of your company; investment consulting; organizational consulting, anti-crisis consulting, expert reviews (Due Diligence Review).  Evaluation. Assessment of the value of the enterprise (business), valuation of real estate, valuation of machinery, equipment and vehicles, valuation of intangible assets, mandatory assessment.
Construction audit and technical expertise. Specialists of JSC "INAUDIT" have sufficient experience in the field of technical expertise and construction audit.

Turning to us, you will receive real help in developing and improving your business. You can send us a request for an offer to provide professional services to the address of reception@infaudit.group or by calling +7 (495) 797-87-70.